Why The Fuss Over Dog Ears?
Posted by Catherine McClendon on
We offer pre-cut quilt kits, many of which have components with 'dog ears' already cut off. This post discusses dog ears--what they are why it helps so much for them to be removed.
First of all, we're talking 'dog ears' here, not dog's ears!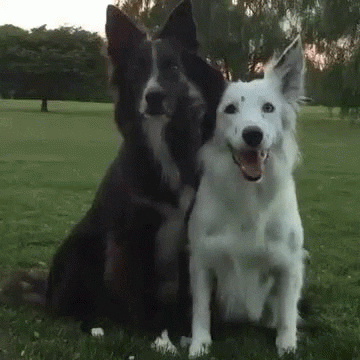 For years, the quilting community has used the term 'dog ears' to refer to those pesky bits of fabric left after sewing half square triangles or other geometric shapes. Patterns typically instruct a quilter to draw a diagonal line down the center of a light colored fabric square, then sew that square to a dark or print square, 1/4" on either side of the line, like this:
Once stitched on both sides, you then cut on the drawn line, like this:
When you open up each side, you now have a half square triangle unit. But in addition to taking all that time to draw a line down the middle of your fabric (do you know how hard it is to draw a perfectly straight line on FABRIC into CORNERS??), you have to take the time to trim each of the dog ears from your new square.
I want a short cut!
By pre-cutting the triangles without the dog ears, you can now use the new corners as a guide for that perfect 1/4" seam:
Once stitched, you have a perfect square, with no dog ears to trim! Super fast and accurate--YAY!
This has saved me so much time, and made my piecing more accurate. Oh, and don't forget-in addition to pre-cut quilt kits, I also offer custom pre-cut fabric, including triangles with no dog ears!
---
Share this post
---
---
---
0 comment